Comments
Wedding
Magazine
Newspaper
Online
Others
Margarete and I want to thank Freddie and his band for providing such a great evening on June 25. They were fantastic and I would like to let him know that we were at another wedding on June 30th and the band was barely average. This other wedding just helped to show us how much Freddie and his band added to our reception. Once again, we cannot thank him enough and if he ever needs a customer reference please do not hesitate to use us.
Nick and Maragarete Andrews

Freddie Rabuse Publicity Pictorial from St. Thomas This Week "Live Action" and Where Magazine "Nightlife in The Islands"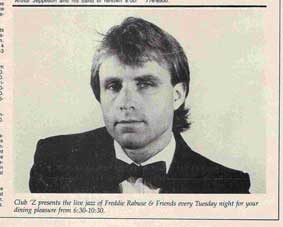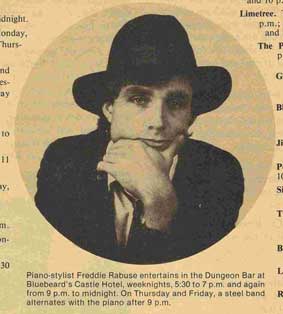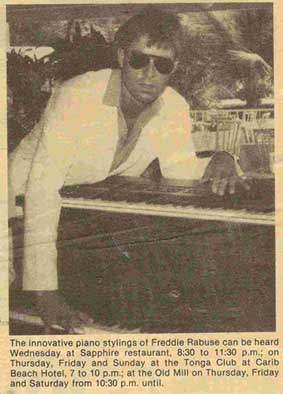 Island Trader "Creative Loafing" - Teddi Davis

Island Trader Article "Sunset Jazz" - Anita Davis

Island Trader Cartoon "Mama" - Teddi Davis
Sports and Music - Janet Reiter